Healthy Lifestyle Management
Our Commitment to Healthy Lifestyle Management
We are committed to assisting our patients in developing the skills and behaviors associated with healthy lifestyle management that results in a lifetime of better health. Our healthcare providers and staff provide effective treatment options, counseling and support to ensure that you and your family make the right choices toward a happy and healthy lifestyle.
If you want to live healthier, then we will provide you with the healthy lifestyle management tools and support to make it happen. Our healthy lifestyle management program encompasses many facets of your health, including fitness and nutrition, stress reduction, blood pressure management, cholesterol management, and general health and wellness.
Our focus is to do more to keep our healthy patients healthy, and to improve the health of our patients who have specific needs that must be addressed. Our staff has been trained in healthy lifestyle management techniques that allows us to design a program specific to your needs.
Healthy Lifestyle Management Areas
Smoking Cessation
Sexually Transmitted Diseases
First Aid
Food & Nutrition
Mental Health
Addictions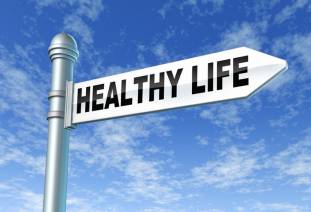 Healthy Lifestyle Management Resources
The Obesity Society
8757 Georgia Avenue, Suite 1320
Silver Spring, MD 20910
Phone: 301.563.6526
Fax 301.563.6595
Toll-free: 800.986.2373 (800.98.OBESE)
Nutrition.gov
National Agricultural Library
Food and Nutrition Information Center
Nutrition.gov Staff
10301 Baltimore Avenue
Beltsville, MD 20705-2351
Smokefree.gov
U.S. Department of Health and Human Services
National Institutes of Health
National Cancer Institute
GetTested
Centers for Disease Control and Prevention
1600 Clifton Road
Atlanta, GA 30333
Phone: 800.232.4636
Alcoholics Anonymous
P.O. Box 459
Grand Central Station
New York, NY 10163
Phone: 212.870.3400
Addiction Center
Phone: 877.680.7656